Opoku Kwarteng, the father of late dancehall songstress, Ebony Reigns in a latest interview released a list he claims Bullet handed to him after Ebony's Tribute Concert and according to him, Bullet handed him the list saying that was the record of expenses for the Tribute Concert.
But Captain Planet whose name popped up in the list has reacted to the reports saying;
"I never demanded for money, I called Bullet after I saw him post that some artists wanted to charge for the concert. It was on the same night that I arrived from abroad. I never took money from Bullet and on the day even though I was there I did not perform because I was not feeling well on the night."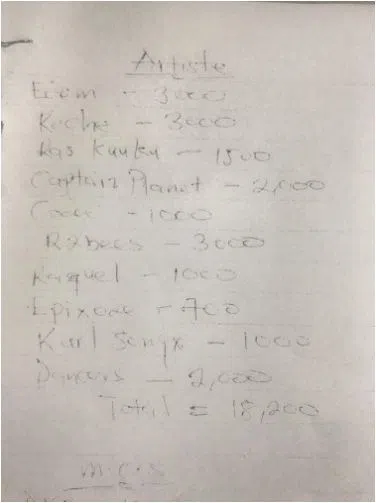 After the demise of Ebony, there have been several disagreements between her father and her manager over managerial issues, among others.
Sections of the public have not been too happy with Mr Kwarteng for not being fair to the man who cemented his daughter's career.
Ebony's dad has labelled Bullet a "cheat", indicating that Bullet has robbed him of royalties and other things that were rightfully Ebonys.
He has also said Bullet doesn't consult him on matters concerning Ebony.
YFMGhana.com