Last month, J Hus mostly known as Momodou Jallow, was arrested on the street of London for carrying a knife. He was out with his friend in their car when a police officer stop them for a search, his friend was free but J Hus unfortunately was caught carrying a knife and was locked up.
After some court days and been denied bail, he was finally granted a bail of £100,000 and was freed on the 3rd of July, which he was able to sort and became a free man. When he was out, he took to his instagram to shoutout all his friends, label mates, fans and family who supported him while he was in jail.
The Big Spang crooner earlier today also took to his instagram to announce that he'll be going back to jail based on some misunderstandings on the knife arrest issue. Although he posted and deleted after some minutes but some fans were able to take a screenshot of the post, see below.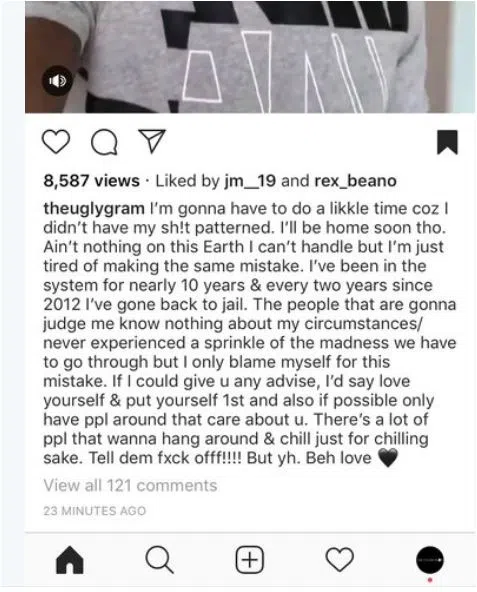 YFMGhana.com