WhatsApp group chats are immensely useful, especially for organising parties or keeping colleagues and friends updated on issues and happenings.
But, everyone knows that groups can quickly descend into chaos when everyone gets a little excited and starts talking to each other, letting important announcements drown in the sea of cat photos and mindless chatter.
"One way people use groups is to receive important announcements and information, including parents and teachers at schools, community centres, and non-profit organizations. We've introduced this new setting so admins can have better tools for these use cases," the company wrote.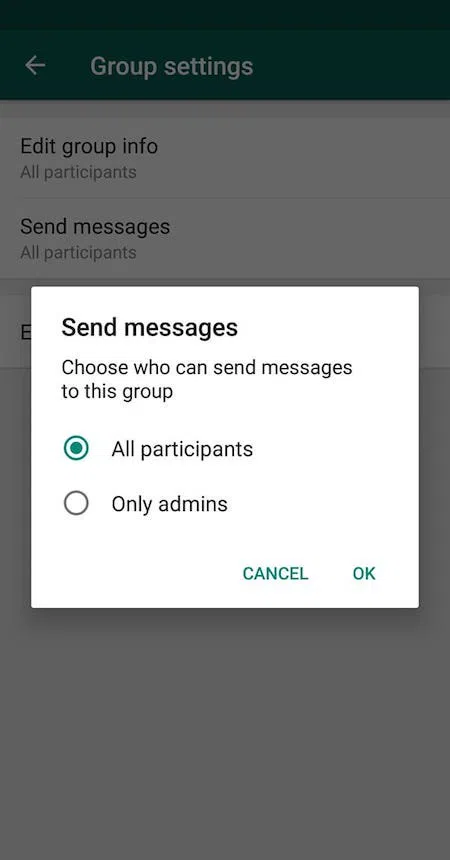 The feature has been rolled out on iOS and Android with the latest version of the popular messaging app.
To enable this feature, navigate to "Group settings", select "Send messages", and choose your preferred option
Voilá, you're now the overlord of a WhatsApp chat group.
YFMGhana.com