The Chief Executive Officer of Liranz limited was honoured by the West Africa Noble Forum-a group of eminent West Africans at the 27th edition of the forum's conference held on 29th June 2018, MPlaza Hotel, Accra.
The multiple award-winning Tech entrepreneur was honoured alongside other prominent West Africans for their hardwork, commitment, and dedication to uphold the the virtues of Honesty, Integrity, and Accountability.
Mr. Nicholas Bortey has broken several barriers in the Information Technology sector in Ghana earning him best innovation and technology entrepreneur of the year 2017 by Ghana Entrepreneurs and Corporate Executives (GECE), 40 under forty innovation and technology category winner 2017, Young ICT entrepreneur of the year 2017 by GITTA and has also being inducted into the West Africa Nobles Forum. He has also being nominated in the Ghana's 50 most influential and Ghana's 100 most influenctial. These and many others.
Through his leadership, Liranz has developed breakthrough solutions and built strong relationships with clients spanning various sectors of the economy including; Oil and Gas, Financial Services, Legal Services, Logistics  & Transportation, Real Estate, Agriculture, Education, Startups etc.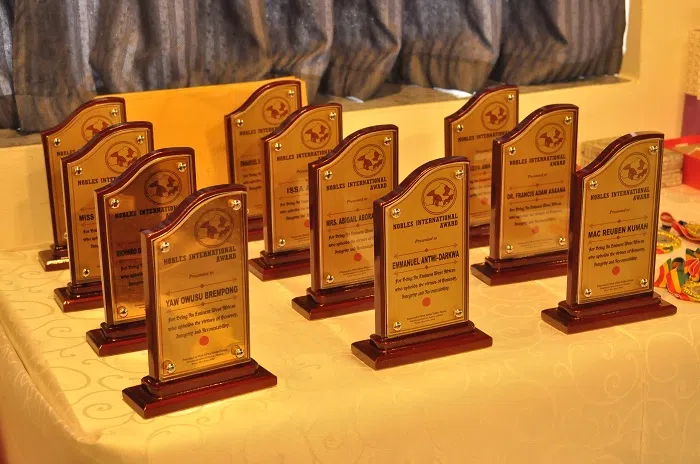 Since the establishment of his company Liranz, Mr. Bortey has successfully grown the business with his strong team for Liranz to be adjudged the IT Consulting firm of the year in a roll, 2017 and 2018 by Ghana Information Technology and Telecom Awards (GITTA). His company was also recognized by GITTA as the IT Managed Services Provider for the year 2018 at an award ceremony held at Movenpic Hotel on 29th June 2018. Liranz was also recognized by the West Africa Business Excellence Awards as the Most Outstanding ICT firm for the year 2017 barely six years after set up.
In a citation read at the ceremony, the best technology and innovation entrepreneur for the year 2017 was recognized for his determination and leadership qualities which have touched new horizons in the field of IT Consulting and Outsourcing. Mr. Nicholas Bortey has over a decade of experience in IT Service Management, IT Service delivery approach, Project management, Digital Transformation strategy, Business Transformation, IT Strategy management and Alignment, Multimedia Communication, Business development and entrepreneurship. He has consulted at both executive and operational levels helping organizations achieve real business value with appropriate technology.
Mr. Bortey, in receiving his award, expressed his gratitude to the organizers of the conference and stated that "My main objective is to provide sustainable and innovative IT solutions to solve complex business challenges and change the narrative in the IT industry in Ghana." He also said that, he felt humbled but motivated to even achieve more in the business space.
Nicholas' immense experience and knowledge is felt across all aspects of the Liranz business, including strategic planning, general management, staff management and key account management.