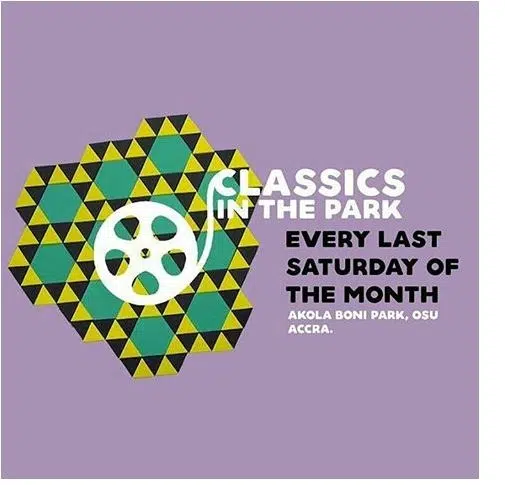 The 5th edition of Classics In The Park is scheduled for this Saturday January 28th at the Akola Boni Park in Osu.
Movies to be screened include Ama directed by Nii Kwate Owoo and Kwesi Owusu in 1991 and You Hide Me directed by Nii Kwate Owoo in 1971.
Screening will will begin at 6 and end at 9PM. There will also be a Q&A session with the directors.
In 1970 a Ghanaian filmmaker, Nii Kwate Owoo (pictured below holding African doll -You Hide Me), went to the British Museum and managed to get access to the basement where he discovered boxes and plastic bags containing stolen African cultural treasures for which he produced the documentary YOU HIDE ME, to expose the stolen pieces.
He brought the film home to Ghana in 1971 and the Ghana Broadcasting Corporation refused to air and banned the film with the fear of embarrassing the British.
It became a major controversy internationally, after an article was published in the famous WEST AFRICA weekly news mag. Only a few people have seen this film in private screenings. Africa Film Society is therefore privileged to publicly screen this film at the monthly #ClassicsInThePark on Saturday Jan 28, at Akolaboni Park [Osu Ako Adjei].
The legend Nii Kwate Owoo will be at the screening to share his experience and answer questions, he is also the co-Director of the classic AMA movie. This is your invitation to see these films. It's a must.
This is an initative by AfricaFilmSociety.
Click on AfricaFilmSociety.org for more infomation.