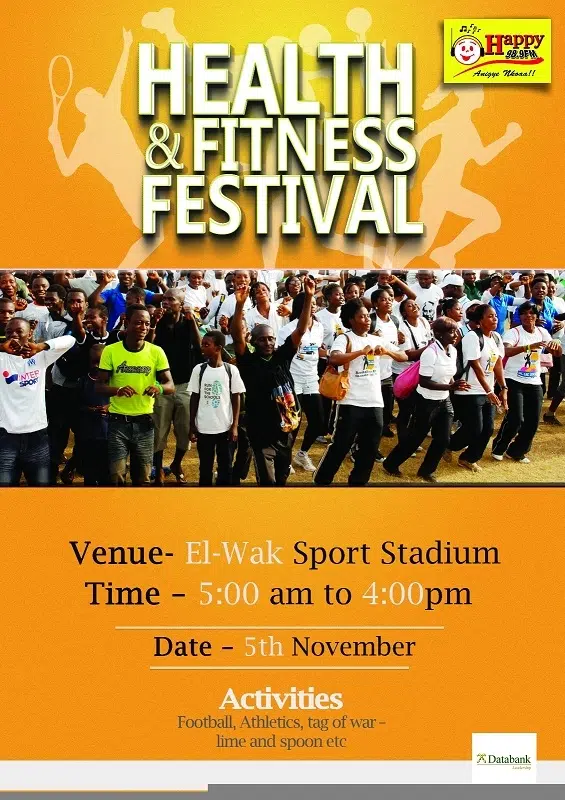 On Wednesday 19th October, Happy FM, your number one sports station, will launch the Health and Fitness Festival on the Anopa Bosuo sports show. The Health and Fitness Festival which is the rebranded version of the station's annual Keep Fit Festival has been themed 'Good Life through Keeping Fit'.
This year's event is set to take place on Saturday, November 5 at the El- wak Sports Stadium.
The Health and Fitness Festival will see providers of health and fitness products and services as well as fitness enthusiasts meeting in an atmosphere of fun, light-hearted competition and a chance to fraternize and share ideas. It is also an avenue for educating the public on how to live healthy lifestyles and to stay active always.
According to Kwasi Sarpong, Program Manager at Happy FM, "the annual keep fit festival has been rebranded to Health and Fitness Festival in order to serve a larger purpose of not only sports competition but also with a focus on the health of the general public.'' He added that it has over the years been one of the biggest sports gathering in the country and this year will be no exception especially with the unique changes that has been inculcated into it.