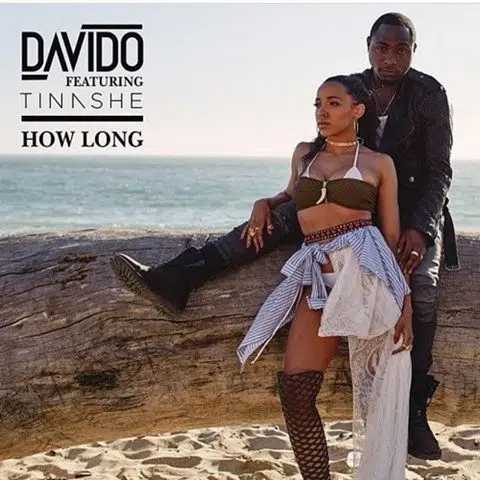 Davido has begun his crossover into the US Market by dropping a single with American popstar Tinashe. And in that vein the OBO who is signed to Sony Music Entertainment has just dropped the visuals for the single called, "How Long".
He recently spoke to Vice magazine about his inspiration behind making the song and video, saying
For the song, I recorded that record about a year ago. One of the executives at Sony International had the record. He played it for Tinashe, and he asked me if I would like to put her on the record. I thought it was a great idea. We just did it. We shot the video in Malibu. It was beautiful. I feel like it's something different. I call it Afro Fusion. It has all kinds of music. It has the Afrobeats, it has the house music. Everything just fused together.
He also spoke about the emergence of West African music in mainstream American music, to which he replied,
It's something I knew that would always happen. The vibe is cool. People love the Afrobeats. If you think about it, I call it World Music because over here in Africa we have people that do hip-hop as well. I don't think they're using our style. It's more of like they're rating us and appreciating the sound.
On the process of making new album Son of Mercy?
I wouldn't say it's different process. I had my producers. The only producer that I had outside of Africa was Dun Deal out of Atlanta. Everything was natural.
That1960Chick.com