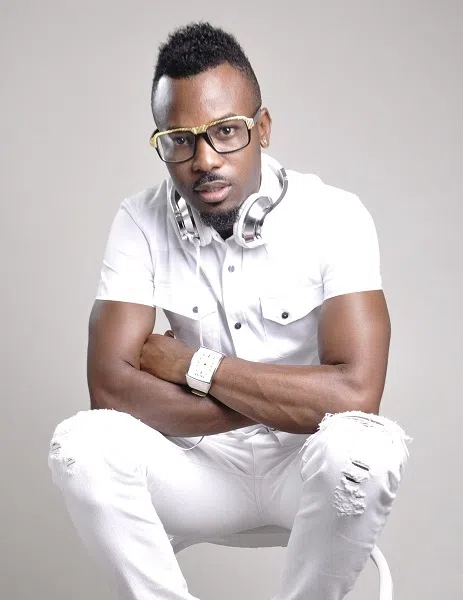 One of the most out spoken Dancehall acts in the country in an exclusive interview with YFMGhana.com talks about being the original Shatta, his intentions for choosing music and shares an advice he would have shared with his younger self if he could.
If you could go back in time – what part of your career will you love to relive?
Would have taken marketing part of my career extra serious!
If you could advice your teenage self – what would you tell your younger self?
To be careful when dealing with women… lol!
What were your intentions coming into the music industry?
Music is just a part of me and I love to do music but "design" part has always taken a major part of ma life, I didn't enter music with any special reasons or intentions. My interest drove me in it and I just found myself releasing ma debut in 2005! But yeah I hope to make a mark..
Why do you think the fans accepted you, your story and music?
Shatta Rako is a "Artist of the Artistes", Multitalented "Singjay", "Deejay" and "Song Writer" I feel ma fans love me for who I am in a whole! Some love my voice, others ma lyrics and vibe, others love how I am able to remake old songs and bring them back to life etc.. But in a whole I think I stand out from the crowd because of my ability to switch from one style to another.
Our research indicates you have had the Shatta name for long, now that Wale has made it very popular, and considering your style being less controversial, would you be rebranding at any point to differentiate you brand?
Wale is popular for the "brand" he is! I am a totally different brand with an entirely different attitude! I believe the difference is clear and with time it will be clearer. So No! I am not rebranding..
 You defended Dancehall on eTV the last time and claimed it wasn't dirty, but clearly, the genre is driven by rivalry which many a times spillover, profane and violence and more… Can an artist be on top of the Dancehall genre without rivalry, violence or profane?
Exactly what I mean… And that is what I am about proving! I am taking over soon and heading straight to the top with "Clean Vibe".  Can't we have clean party songs? Can't we have Clean Rivalry songs??  You dun haffi be dirty to do dancehall! Its unfortunate most people in da fraternity portray it as such!
 

You also made headlines for claiming the #KsiBoy concept which had Okyeame Kwame and others… Is possible for an artist to blow up while still in Ksi?
In answering a question related to this #KsiBoys in an interview on radio in Kumasi, Okyeame Kwame went tribal by asking the host is "Shatta Rako is From Kumasi". So I'd rather not comment on this #KsiBoy issue anymore!
And why is Ksi artist seem to be attacking the industry as units instead of united…
I think ma answer in question 7 answers this
There's also this debate about Osei Krom Presidency, who do you think deserves that title and should it be something that move from artist to another or conferred on one artist forever?
Me ni ho adwen kyere  (In Kumchacha's Voice)
What scares you the most?
Nothing
Tell us facts people don't know about you and your brand?
I am a Fante not Ashante
I am a Santaclausian (Old Student of Adisadel College)
I am the "Original" Shatta. I started with my Brand "Shatta Rako" in 2005 way before any other.
#TopFiveSONGS – Celebs list their top five songs
Nfoni
Cold War
TekOver, Make Money
Sete
GoodGirl Gone Bad
YFMGhana.com