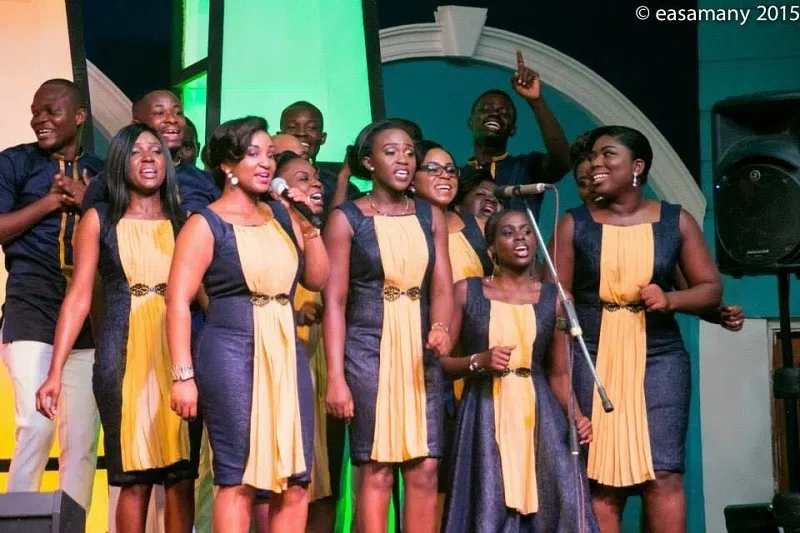 It is often said that music is the food of the soul. If this is true, then when the music one listens to is enriched with the right proportions of ingredients that bring healing , redemption and comfort to the soul, that must be great music indeed. Such is what E'mPraise Inc. aims to produce.
E'mPraise Inc. is a non-denominational Christian youth music ministry, which seeks to draw many to Jesus and His kingdom using music as a tool.
The group was founded in 2005 and has since grown and endeared itself to the Christian fraternity with songs like Oguamma, (Lamb of God), Fa me no mum ( Take My life), Cdc Mr3 Nie ( A Time To Love)and others on their maiden Absolute Worship album, released in 2014.
E'mPraise Inc. annually organizes a musical worship concert dubbed "Absolute Worship". The aim of the concert is to provide a platform for believers from all walks of life to fellowship and have an extended time of worship in God's presence.
From its humble beginnings in 2005, Absolute Worship has over the years grown to become one of the well patronized and impactful events on the Ghanaian Christian calendar.
This year's edition of Absolute Worship is coming off on the 3rd of July, 2016 at 5pm. It is being held at The Qodesh of the Lighthouse Chapel International, North Kaneshie – Accra, under the theme: One God: One Nation (Deut 4:6).
Speaking with the president, Mr. Eugene Zuta, he said, "this year, our focus is on the theme… One God: One Nation- to reflect the season we are in as a nation. We believe as our worship touches the throne of God, he will rain His blessings on our nation and give us a successful and peaceful election".
A visit to the rehearsal grounds of the choir was a real encounter with beautiful spirit filled music. The choir is all set to deliver on the day under the influence of the Holy Spirit, and invites all lovers of music and worshippers to a feast in God's presence.
Also ministering with the choir this year will be Danny Nettey, Jeshurun Okyere, Becky Bonney and the Qodesh Mass Choir.
To give a fore taste of what to expect on the day, the group has released a single titled *He's Moving*, from their new EP (Extended Play) album. This album will be given out as a token to patrons of the event this year.
Follow the link below to download and share this single:
#GospelGh | Listen/Download here:
http://www.gospelgh.com/empraise-inc-hes-moving/
#Imperial Motive
http://www.imperialmotive.com/hes-moving-by-empraise/