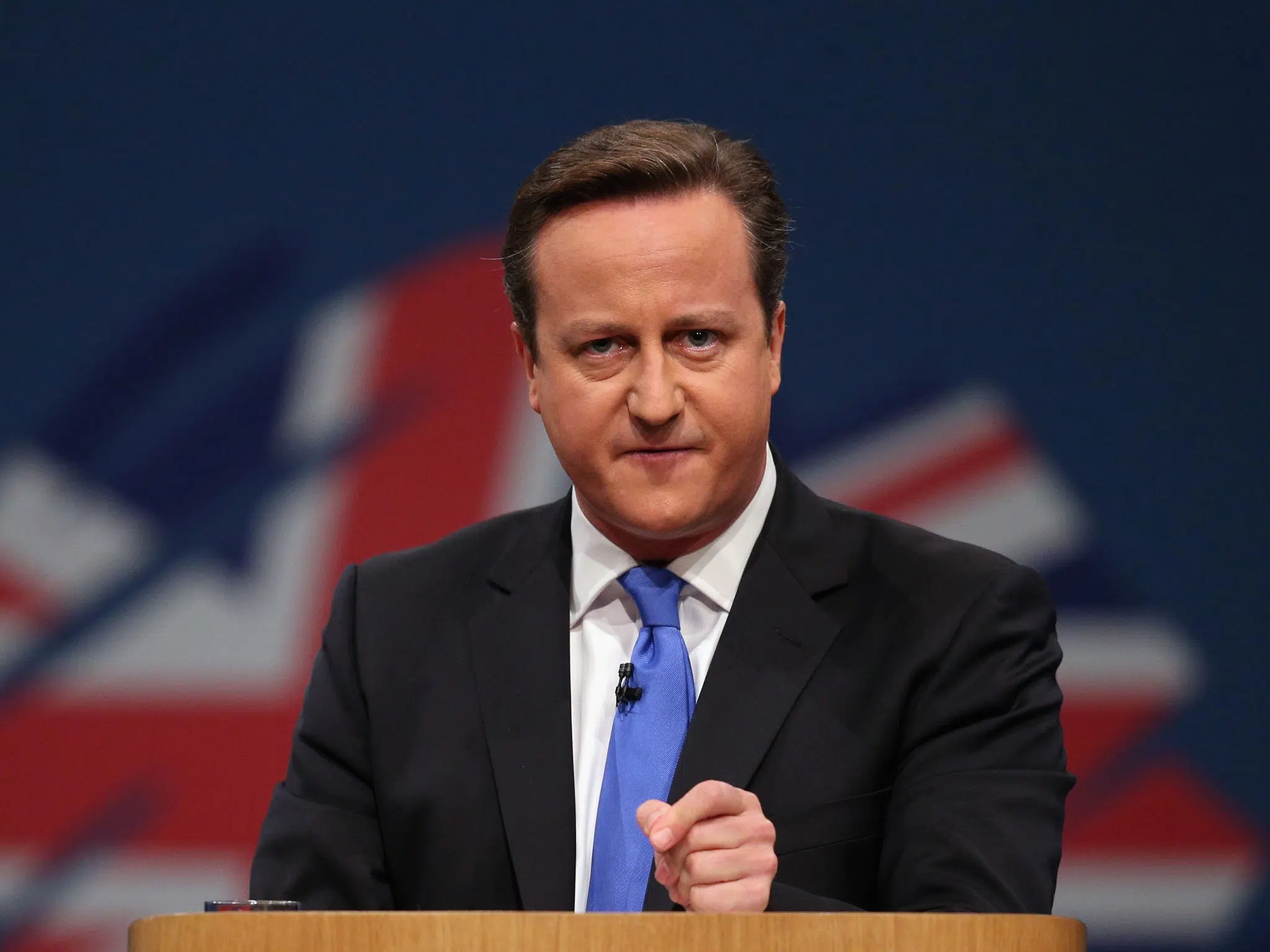 David Cameron has resigned, bringing an abrupt end to his six-year premiership, after the British public took the momentous decision to reject his entreaties and turn their back on the European Union.
Just a year after he clinched a surprise majority in the general election, a visibly emotional Cameron, standing outside Number 10 on Friday morning alongside his wife, Samantha, said: "The will of the British people is an instruction that must be delivered."
The prime minister campaigned hard in the divisive referendum on Britain's relationship with the EU, appearing at hundreds of public events up and down the country to argue that Brexit would be an act of "economic self-harm".
But a frustrated electorate used the poll to reject the status quo, and, as the Ukip leader, Nigel Farage, described it, "stick two fingers up" at Britain's politicians.
"I was absolutely clear about my belief that Britain is stronger, safer and better off inside the EU. I made clear the referendum was about this, and this alone, not the future of any single politician, including myself.
"But the British people made a different decision to take a different path. As such I think the country requires fresh leadership to take it in this direction," Cameron said.
The prime minister's team were left shocked and distraught by the narrow win for leave, with 52% of the vote, after polls had suggested a move towards a comfortable margin for remain in the final few days of campaigning.
In the statement announcing his intention to step down, Cameron highlighted the key achievements of his premiership, including rebuilding the economy after the financial crisis; and legislating to allow gay marriage.
The process of choosing his successor will now begin, with Tory MPs selecting a two-person shortlist, which will then be presented to the party's members in the country to make a final decision.
Cameron called the referendum as a calculated gamble, aimed at silencing the Eurosceptics in his own party for a generation.
Yet he had underestimated the backing Vote Leave would receive on his own backbenches; and reckoned without the charismatic and popular former mayor of London, Boris Johnson, becoming its figurehead.
Johnson, whose support among the Tory membership shot up after he declared himself for out, is now widely seen as the most likely successor to the prime minister – though he was received with a chorus of boos from members of the public when he left his home in pro-remain London on Friday morning.
Cameron said it would be best for his successor to negotiate the terms of Britain's exit – and to trigger article 50 of the Lisbon treaty, which begins the formal process of withdrawal, adding that he had already discussed his intentions with the Queen.
TheTelegraph.co.uk