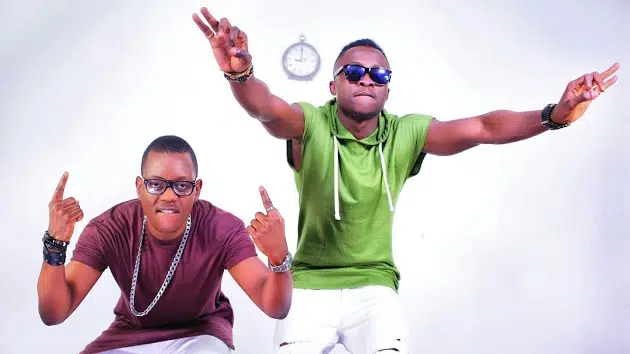 Patrons of Ghana's favorite gastronomic festival, Trôofê Village, will receive a special treat at this year's edition as organisers bring to the festival three of the most prominent artistes in the west Africa music industry, Highlife legend, Amandzeba from Ghana and sensational Zouglou group Espoir 2000 and talentedCoupé-Décalé group TNT (Tout Notre Talent) from Cote d'Ivoire to thrill patrons to the depth of African music.
The unique event which combines African dishes, traditional games and music comes off on Friday 1st and Saturday 2nd July, 2016 at Mmofra Park Foundation at Dzorwulu, Accra to offer two days of exciting and unforgettable moments to African culture adepts.
Commenting on the upcoming event, the 'Na Brew' Hitmaker, Amandzeba  said 'I am thrilled to be the artist representing the Ghanaian music at  this year's Trôofê and I urge all listeners and fans of good music to meet me at Mmofra Park Foundation at Dzorwulu  coming  1st and 2nd July for an exciting moment.' the singer said.
Ahead of the event, the two musical groups from Cote d'Ivoire who also confirmed their presence at the festival said to be excited to be part of this year's edition of Trôofê stressing that they will bring a special taste to the event with thundering performances.
According to project manager Edwige Eppromo 'Trôofê village is not only about African dishes, it is also a platform for African artists to perform and make participants enjoy the musical diversity of our continent. This is why, we at Trôofê have decided to take it upon ourselves to showcase other musical cultures besides the gastronomic aspect that we promote'.
'Cote d'Ivoire and Ghana are on the spotlight with their music varieties for this year's edition, next year there will be other countries with their own musical vibe'. She added.
Besides the musical treat participants will be offered, Troofe Village also brings back its famous cooking contest after a wonderful success which saw the victory of the contestant from Ghana, Jamilatu Issa last year.
According to Mrs. Blanche Petangui, culinary contest coordinator 'for this year's cooking contest all contestants will be asked to present a dish made from Palm nuts. She added 'this innovative move forms part of our continuous desire to promote African agricultural products'.
This year's competing countries are Cameroon, Benin, Togo, Cote d'Ivoire, Burkina Faso, Congo Brazzaville, Ghana  and Mali.
Trôofê festival is a gastronomic event showcasing African soups and it has been running for the past 4years. The event is at its 5th edition and is organized in partnership with Winners Partners Groupe and sponsored by MAGGI.
Submitted