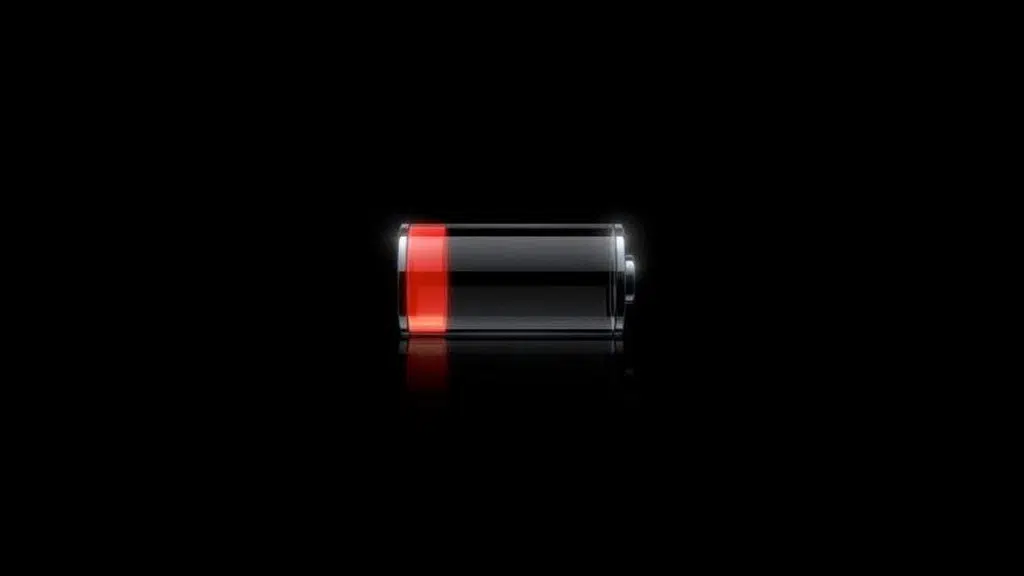 Ever find yourself thinking how it's possible to completely drain your battery within a matter of hours, even after the device has been charging all night?
There are loads of different reasons as to why our batteries aren't lasting. Whether it's keeping our Wi-Fi activated while out of the house, or having the brightness of our screens on full tilt, we've all become aware of what the sources of the problem are. But, what about the apps you use?
FACEBOOK
It may not come as a surpise that Facebook is one of the worst apps for draining your battery. Facebook is constantly requesting information from your device, however it no longer automatically updates itself as it used to (this consumed A LOT of battery even when you wern't using the app during the day).
To do this on iPhone, go to Settings > General > Update Apps in the Background, and disable the Facebook option.
Many people are also finding that they are not just saving battery, but also their mobile data, simply by deleting the Facebook app completely and using the web version through their mobile's internet browser.
CANDY CRUSH
This game might ring a few bells, as it's the most downloaded mobile game in the world – ever. Many people believe that the aim of the game is to eliminate rows of candy, but actually, Candy Crush's ulterior motive is apparently to wipe out your battery completely.
Like most mobile games from King, Candy Crush has the ability to drain your battery while it's in the background, as the game has to connect to the server every now and then to establish how much time is left and how many lives you have remaining.
So how can you prevent Candy Crush from killing your battery? Well, it's easy – you need to get into the habit of closing down the app completely while not using the game.
WHATSAPP
Just like Facebook, WhatsApp is always running, and always waiting for someone to send you a messaage. The more social activity you have, the faster it'll eat into your battery – it's logical right?
So, how can you stop it from being so aggressive? Well, as with Facebook, simply by configuring its function to stop working in the background will save you a ton of data and battery. Why not start making use of WhatsApp's PC/Mac version?
TWITTER
How many times are you Tweeting per day? If it's a lot, then yes, Twitter's official app is not the best thing for your battery.
So what can you do? Well, luckily, there are many alternatives to the official app, such as Twidere, Plume and HootSuite, that don't use as much data and battery as the Twitter app. One of the best, hassle-free options is to simply start using Twitter through your mobile internet browser.
If you're not quite ready to give up the app, you can also prevent it from working in the background (in your device's settings), and by also making sure the app is closed when not in use.
SKYPE
There are some reports that indicate that the Skype app can actually use up to 30% of your mobile battery each day, simply because it always has to run in the background just in case anyone calls or sends you a message.
There are many guides on the internet that suggest that it's best to remove the app completely, opting instead for the call features that Facebook and WhatsApp have to offer. Like the other apps, it's also possible to stop Skype from working in the background, however this could mean that you'll miss calls and messages, as you won't be able to receive the notifcations. As very few people rely on Skype for instant messaging nowadays, this is possibly a viable and easy option.
GOOGLE MAPS
Any GPS application can cause your battery status to plummet in record time because the apps need to constantly connect to their servers in order to locate you on the go. This time, we need to use our common sense to save our batteries.
When looking for how to get from A to B, and you already know where you're going before you set off, plan your route and take a screen shot of the directions or map if need be, before closing the application completely.
Another solution is to not allow the app to use location services. Yes, this may seem a bit contradictory, however if you're trying to find directions for somewhere in your home city, you'll at least have a rough idea of where you are, and where you're going to. If you're really lost, it takes a few seconds to activate the location services to quickly find your way.
Softonic.com