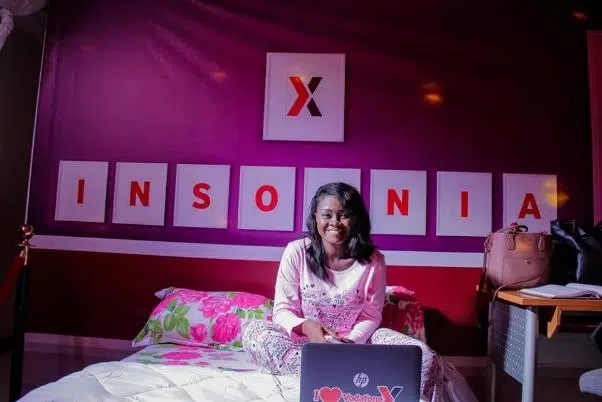 Vodafone Ghana has launched the Vodafone 'Insomnia' bundles for its customers especially the youth to get more experience with Vodafone X.
The bundle is the newest addition to the Vodafone X family designed to offer extra value to customers signed on to Vodafone X.
Commenting on the bundle during an all night movie, music experience, at the Silverbird cinema, Marketing Manager for Youth Segment at Vodafone Ghana, Doreen Plange, said:
'We have rolled out Vodafone Insomnia bundles to give consumers the power to do more with Vodafone X. The package includes a bundle that gives users up to 5.5GB data for night usage and 1.5GB for daytime'.
The Marketing Manager explained that the daytime bundle starts from 1700 hours to 2300 hours while the night data usage starts from 1200 hours to 0459 hours.
'Customers will also enjoy double bonus on all top ups and get to talk to everyone else on Vodafone X for free, which is valid for a month. We are doing what our customers want and that is the reason for our success. We listen to our youth, we meet their needs and excite them', she said
She noted that the bundles emerged from their existing Vodafone X loyalty property called 'Insomnia' which gives Vodafone X customers an all night movie experience with music, free drinks and popcorn at the Silverbird cinema once every quarter to enjoy an uninterrupted night long series of movies of their choice.
She said the Vodafone X started the Insomnia idea in Accra to reward Vodafone X subscribers once every quarter for being on the network, adding that they anticipate to have 1,300 customers to participate in the night movie experience.
'To make room for other X subscribers to benefit from the movie experience, we are taking Insomnia to the other regions in Ghana and one can join Vodafone X by buying a Vodafone X sim card and dialling 5888 to subscribe to it', she said.