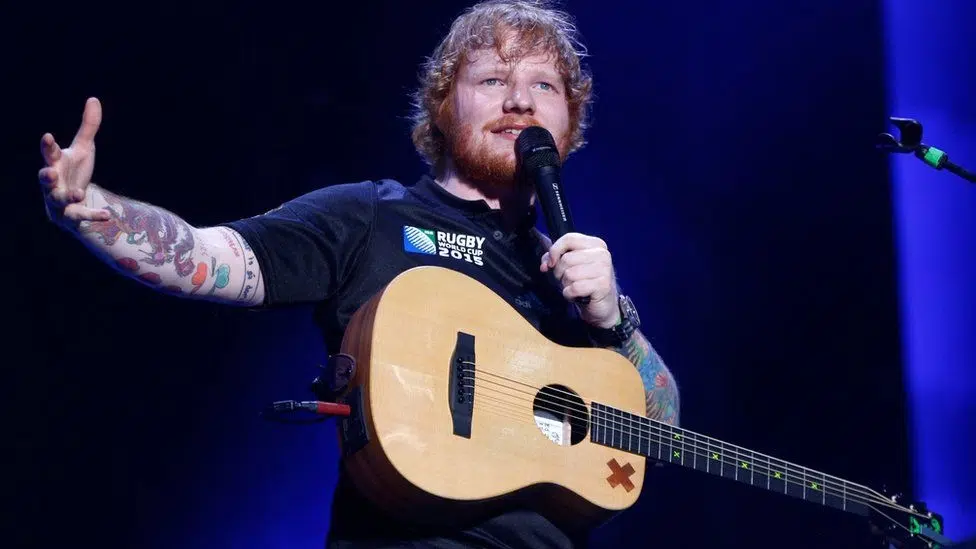 Grammy winning artist, Ed Sheeran is in Ghana currently recording with Afrobeats superstar Fuse ODG.
Sheeran is recording a song with Afrobeats artiste Fuse ODG, which we are told will be on the latter's upcoming album.
Killbeatz is producing the song.
The two can been seen the video below handing out at Fuse's residence!
Meanwhile two US musicians are suing Ed Sheeran for $20m (£13.8m) over his single Photograph.
Martin Harrington and American Thomas Leonard claim it has a similar structure to their song, Amazing.
The pair say that Sheeran's ballad has the same musical composition to their track, which was released by former X Factor winner Matt Cardle in 2012.
YFMGhana.com with additional quotes from BBC