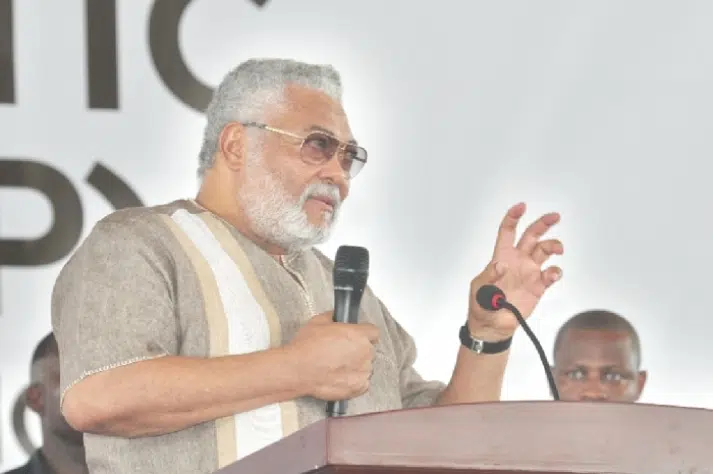 Former President Jerry John Rawlings has warned against cheating in the upcoming general election, saying it could destabilise the country.
Speaking at the second national delegates conference of the National Democratic Party (NDP) at the International Trade Fair Centre in Accra on Saturday, he said the country's peace could only be guaranteed if the elections were free and fair.
"It is important for us to remember that if we adopt a process that is fraudulent and unfair, whatever victory you think you will win will only lead to an unstable situation," he told the over 3,000 NDP delegates who took part in the conference.
According to the former President, "We can only have a stable and secure country if we ensure that the elections are free and fair."
He also opined that the military regime he had led was more productive than Ghana's current democratic era.
"I have always referred to that period before we went constitutional…That democratic revolutionary period is one of the most creative, energetic, dynamic times in our history," former President Rawlings asserted, adding: "It was at a time when we did not exist in our various splinter parties; we used to be one big united vehicle.
One of our finest times.
"Today, we find ourselves in multi-party democracy and it is leading to expressions that create animosity. We have seen violence," he added.
Nana Konadu Agyeman Rawlings, a former First Lady, was confirmed as the NDP's presidential candidate for this year's elections.
Graphic.com